APPLE AirPods Pro with Wireless Charging – White
Apple wireless headphone
Key Features
Model Number: MLWK3ZE/A
Active Noise Cancellation
Amazing sound quality with Adaptive EQ
Transparency mode
Sweat and water resistance (IPX4) ³
turn on automatically, automatically connected
Magic you've never heard before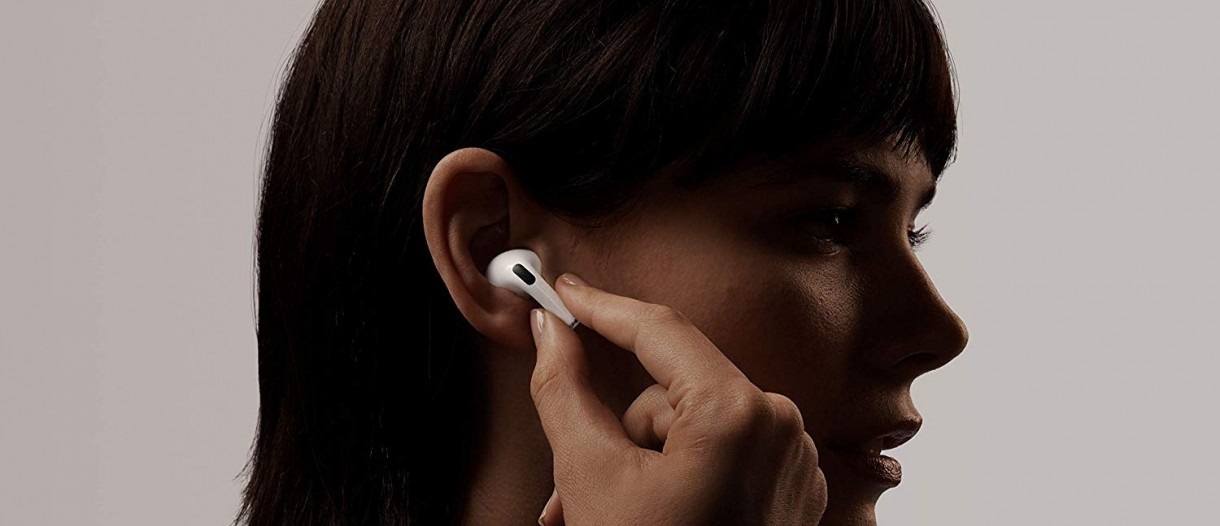 AirPods Pro are engineered to provide active noise cancellation for immersive sound. and setting transparency so you can hear your surroundings, A customizable fit for all-day comfort. Just like AirPods, AirPods Pro magically connect to your Apple devices. They are ready to use right out of the box.
Active Noise Cancellation
Incredibly light noise canceling headphones, AirPods Pro obscure your environment so you can focus on what you're listening to. AirPods Pro uses two microphones, an outward-facing microphone and an inward-facing microphone, To create superior noise cancellation. By constantly adapting to the geometry of your ear and fitting the ear tips, Active noise cancellation silences the world to keep you fully connected with music, podcasts and calls.