BEKO French Refrigerator 605L A++ – Stainless Steel
Beko fridge bottom freezer
Key Features
Model Number: CNE63721DX161230D
Total Capacity: 605L
Net Refrigerator Capacity: 388 liters
Freezer Net Capacity: 164 liters
Energy Class: A++
Color: stainless steel
Water Dispenser (Non Plumbed)
Digital Display
No Frost
Annual Energy Consumption 32°C: 746 kWh per year
Dimensions (height, width, depth): 183 x 84 x 74 cm
Active Fresh blue light to preserve vitamin C in fruits and vegetables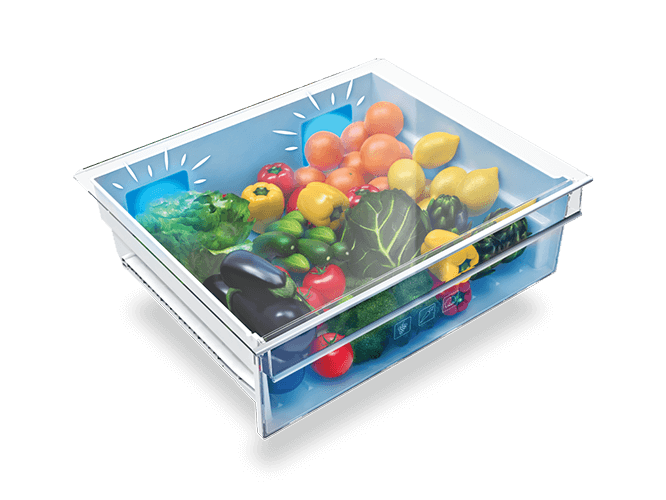 Food sometimes loses vitamins by staying in the fridge. Active Fresh Blue Light technology helps your fruits and vegetables complete the process of photosynthesis, To maintain vitamin C levels, its natural flavor and nutrients, With 30% fresher than usual, Which means fewer shopping periods for you and healthier foods for your family.
Two separate cooling systems that do not transmit odor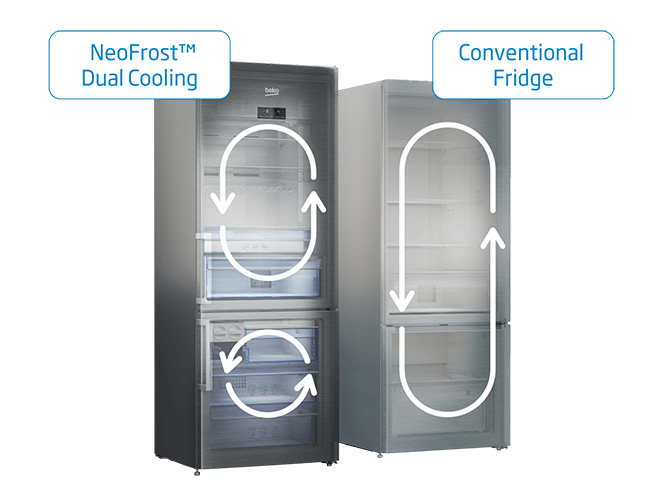 It's hard to leave fish in the fridge at the same time as a delicious cake without the flavors mingling. But with NeoFrost Dual Cooling technology, you get two separate cooling systems for each compartment while maintaining optimal air flow and ideal temperatures in both the fridge and freezer. As a result, Food will stay fresh longer without icing or changing its smell.
automatic ice maker
Running back and forth to fill the ice trays is the last thing you want to do in your leisure time. Ice+ technology takes water from the pod or water supply and automatically makes 8 batches of ice. That's 1.5 kg of ice at the push of a button.