BOSCH French Refrigerator 619L A++ – Stainless Steel
Bosch refrigerator bottom freezer
Key Features
Model Number: KGD86AI304
total capacity: 619 liters
Net Refrigerator Capacity: 479 liters
Freezer Net Capacity: 140 liters
Energy Class: A++
Color: stainless steel
No Frost
Optical and acoustic door open warning system
Holiday mode Economy setting
Child lock
Energy Efficient
Noise Level: 42 dB
Annual energy consumption: 378 kWh/year
Dimensions (height, width, Depth): 186 x 86 x 81 cm
Put your fridge wherever you want
Place your refrigerator without restrictions thanks to the advanced and unique Full Skin Condenser technology, It is now possible to place your refrigerator without any restrictions on the side walls of the kitchen unit, Where no condensation can occur. You can also put two NoFrost bottom freezers as a side-by-side set, Stores up to 1,000 liters of net volume for all your fresh food!
NoFrost: Save yourself some time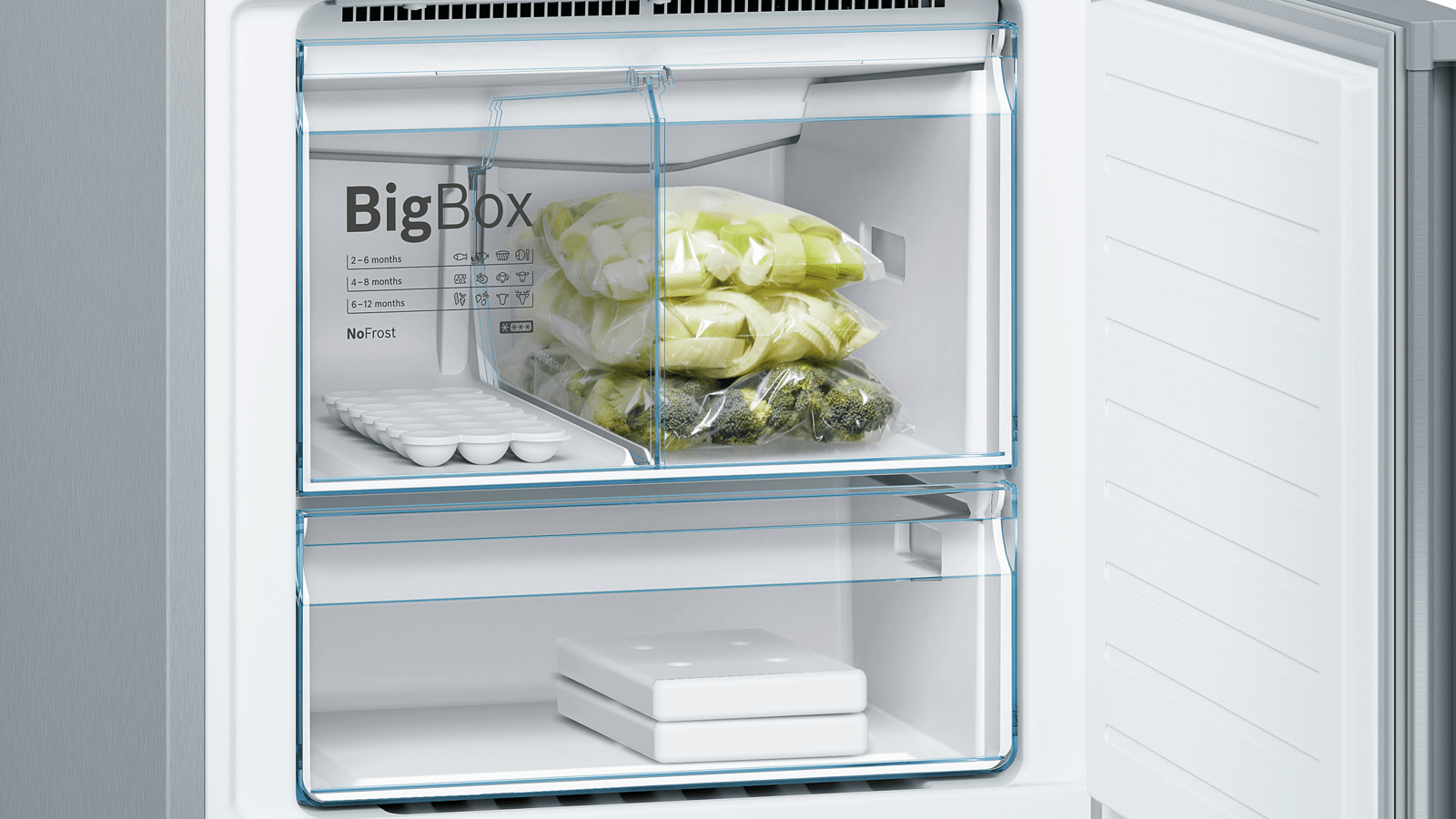 It defrosts automatically from time to time. The resulting condensate is taken outside and evaporated using the heat of the compressor in a special collection vessel. This reduces the humidity in the device, Which means almost no snow is formed. So you don't have to worry about defrosting anymore.
For totaly cool drinks: The Ice-Twister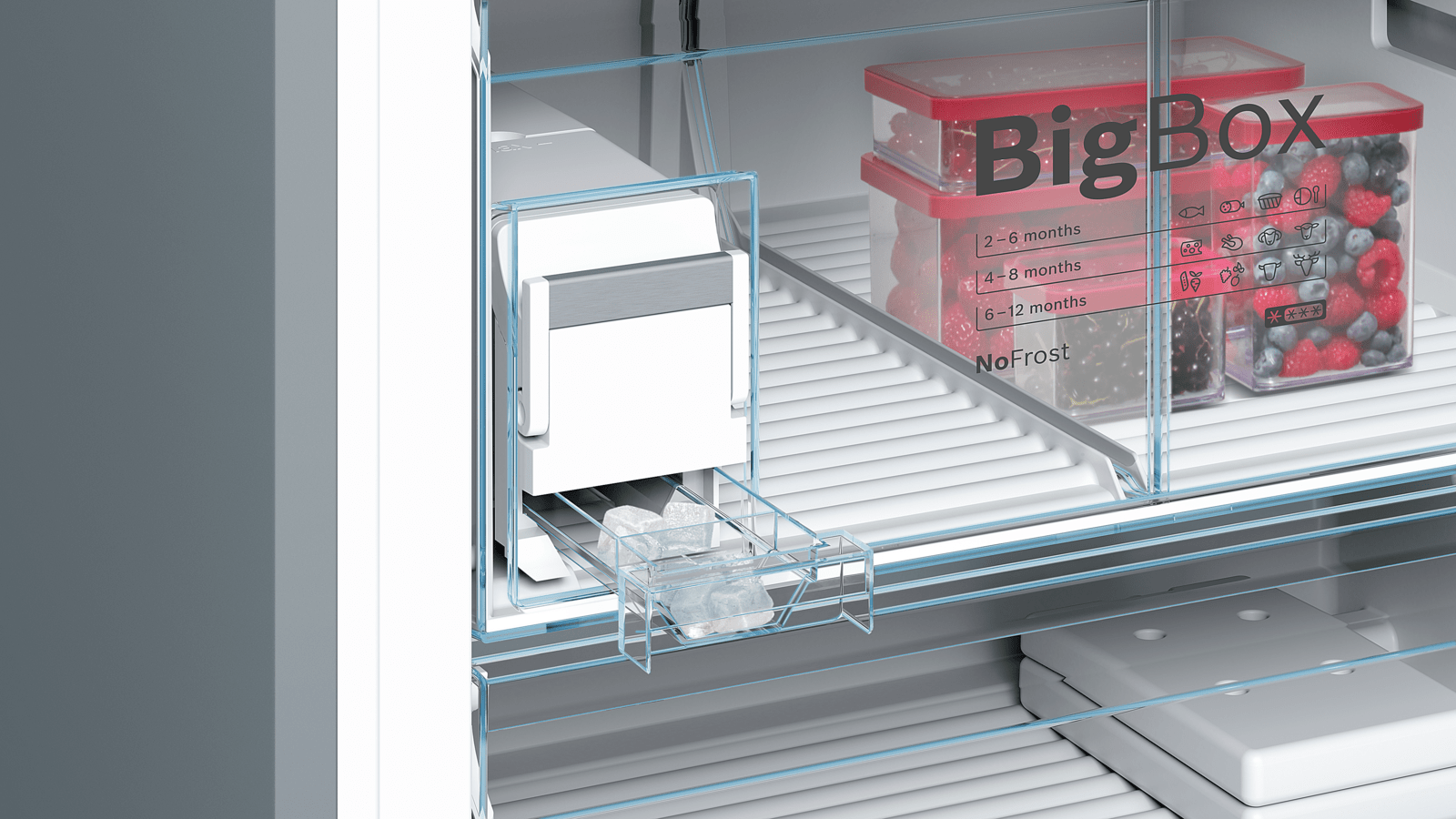 Now you can compete with any beach bar. With fresh ice cubes from a practical removable ice spinner, Your cold drinks will taste better. Fills 20 ice cubes at a time. It is fast and easy, And it won't spill water when you fill it up.