BOSCH French Refrigerator 521L A++ – Stainless Steel
Bosch refrigerator bottom freezer
Key Features
Model No:KGN76AI30U
Total capacity: 521 liters
Net Refrigerator Capacity: 406 liters
Freezer Net Capacity: 115 liters
Energy Class: A++
Color: stainless steel
No Frost
Optical and acoustic door open warning system
Holiday mode Economy setting
Child lock
Energy Efficient
Noise Level: 42 dB
Annual energy consumption: 335 kWh/year
Dimensions (height, width, Depth): 186.0 x 75.0 x 80.0 cm
NoFrost: time saving
The moisture in the air is collected in a central vane evaporator rather than being collected in the appliance or on foods. This freeze is thawed, which pulls the heating out of the freezer area automatically from time to time. The resulting condensate is taken outside and evaporated using compressor heating in a special collecting vessel.
Save frozen foods with SuperCooling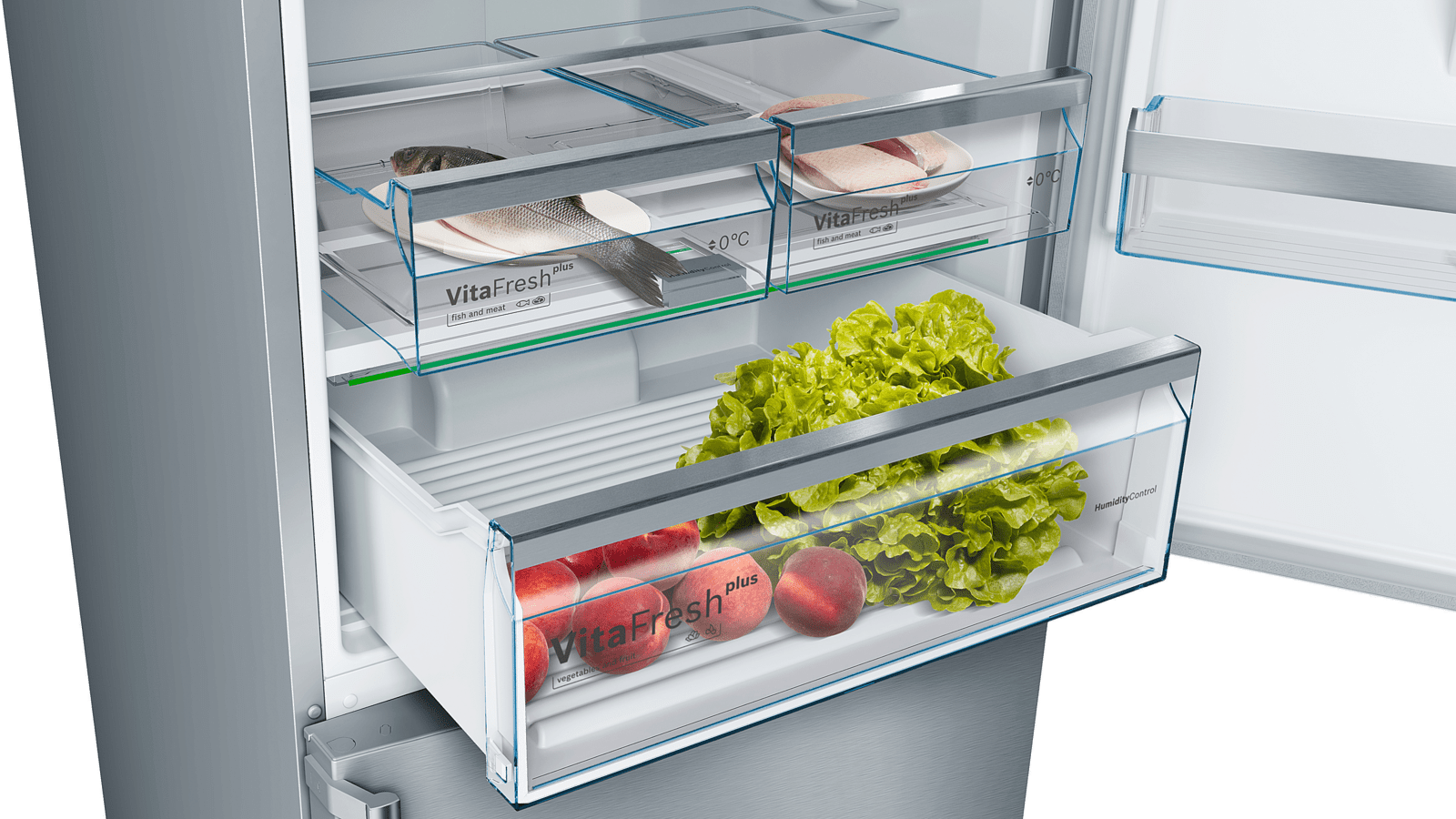 If the SuperCooling function is activated, Freshly purchased food is cooled more quickly. And at the same time, Prevent food already in the fridge from getting hot. The temperature is lowered by pressing a button to reach a temperature of 2°C. To avoid unnecessary energy consumption, The function is automatically switched after 6 hours.
Multi flow system: Even distribution of air to provide freshness for a longer period
The fan-assisted multi-flow system delivers cool airflows at levels in the cooling and freezing zones. Temperature fluctuations are minimized and refrigeration times reduced – helping foods retain flavor for longer.