Washer

Candy 10K 16 Programs 1600 RPM +++

A – Silver

Candy Washing Machine
Key Features
Model Number: RO14106DWMCRE-S
Washing capacity: 10 kg
Energy Class: A+++
Max rotation speed: 1600 RPM
Number of Programs: 16 Programs
Dimensions (height, width, depth): 85 * 60 * 60 cm
Wi-Fi + Bluetooth Connection

Use the Simply Fi app and you will be able to control your washing machine remotely, Within the app you have the option to give commands via voice commands or by selecting options on the phone. Rapido washing machines connect via Wi-Fi to your mobile phone (smart) using the Simply Fi app. Through the application, you will be able to choose the washing program and the start date of the program, and at the end you will receive a message stating that the selected cycle has ended. With Snap and Wash function, You can benefit from a reliable assistant: You take a picture of the laundry you want to wash and the app will recommend the ideal washing program and set the washing machine to that programme.
Inverter motor

Unlike conventional motors, Inverter motor parts operate in an electromagnetic field, Thus avoiding wear caused by mechanical friction and thus ensuring increased reliability. An inverter motor offers you many advantages: It allows you to save electricity, reduce noise and has better technical parameters that allow for a longer service life.
9 Quick Programs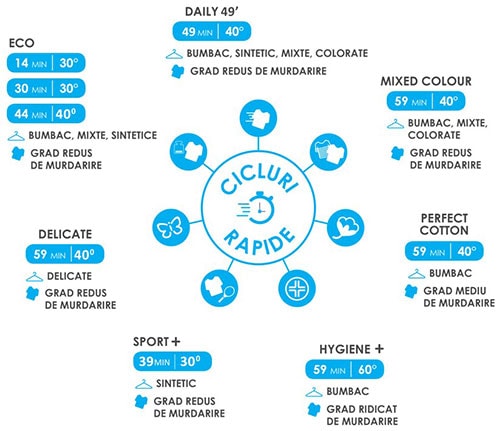 Depending on the degree of soiling and the type of fabric, The nine short programs allow you to save energy and time. The Candy Rapido washing machine has the fastest programs in the entire range of washing machines available on the market.
stainless steel basin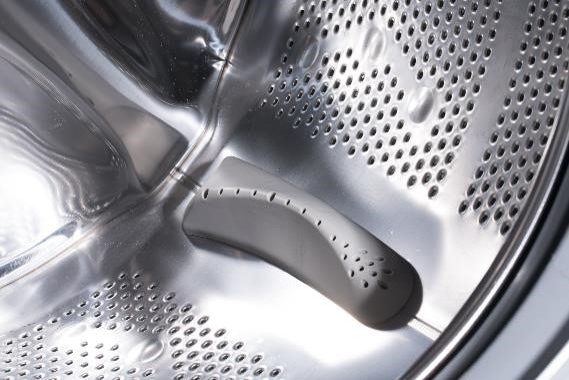 The special design of the stainless steel tub and the platforms inside the tub ensure efficient washing and increased protection of clothes.
Digital screen with 6 digital screens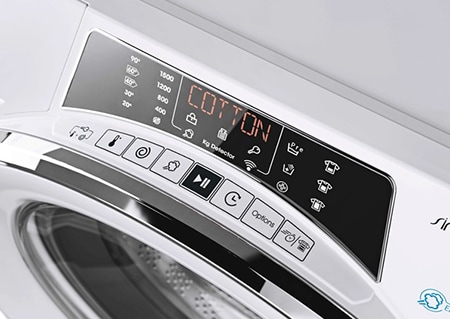 For better visibility and ease of setup, Candy Rapido washing machine has a 6-digit digital display and a menu in Romanian. The Rapido washing machine displays the remaining time of the selected washing programme, and degree of dirt, and selected options (healthy, pre-washing, etc.), and kilometer detector function, Washing temperature and spin speed.
mixed power system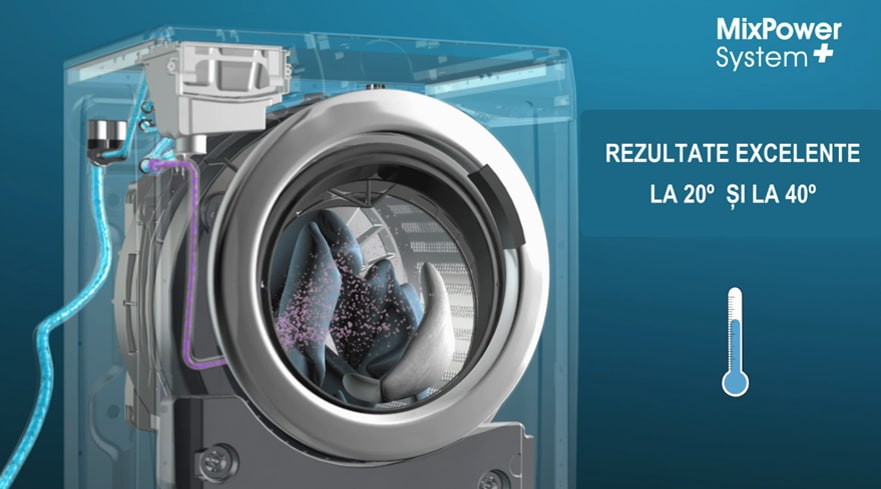 The Mix Power System is the unique system developed by Candy that injects an aqueous solution mixed with detergent directly into the fabric of the garment, Which brings the following benefits: more efficient washing, shorter washing time, and energy saving. This function allows you to get excellent washing results even at a temperature of 20 degrees.