LG 50″ UHD 4K Nano LED Smart TV
LG smart Television
Key Features
Model Number: 50NANO75VPA.AMNE
Display Size: 50″
Display Resolution: 2160 * 3840 pixels
Display Type: Nano LED
Smart
Resolution type: 4K SUHD
Number of HDMI ports: 3
Number of USB Ports: 2
Pure Colors are stunning in NanoCell TV's Real 4K
Thanks to nearly 8 million pixels, True 4K TV delivers significantly clearer and more detailed picture than your standard HD TV. in nano tv, True 4K resolution is complemented by NanoCell technology for a 4K experience that exceeds international standards.
Every Color Crystal Clear
LG Nano TV uses nanoparticles, Our signature nanotechnology, To filter and refine color, Remove impurities from RGB wavelengths. This means that only pure and accurate colors will be displayed on the screen. The result is a more vibrant and realistic image that makes your content come alive.
Nano Cinema, a performance worthy of a big screen
Pure Colors and a host of the latest display technologies bring cinema to your home with the LG Nano TV. Our enhanced HDR, upgraded Dolby technologies and a new cinematic mode from the studio deliver a truly cinematic experience.
Enhance everything you watch with a Quad Core 4K processor
The processor removes video noise and creates more vibrant color and contrast. Low-resolution images are upscaled and reproduced in near 4K quality.
AI Sound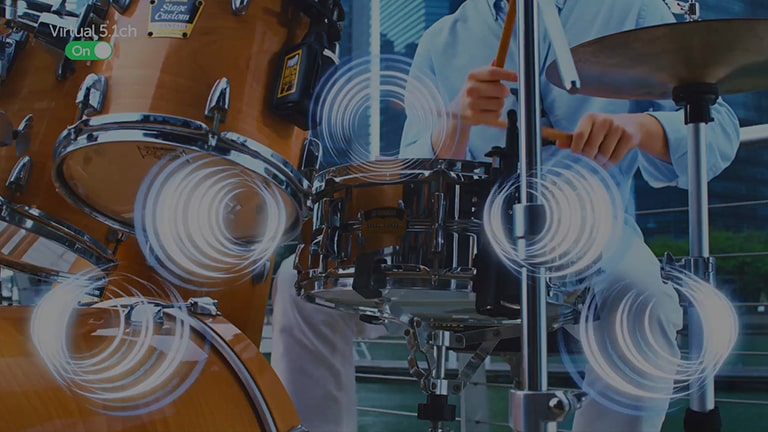 Hear it all. AI Sound analyzes audio sources based on the type of content you're watching. In free TV and web content, Some songs can appear more distinct, And the sound effects are more natural.