LG
Refrigerator

510L A+ – Silver

LG Refrigerator
Key Features
Model Number: GRM-852HLL
Total Capacity: 510 liters
Net Refrigerator Capacity: 418 liters
Freezer net capacity: 174 liters
Energy Efficiency Class: A+
Color: Silver
No Frost
air cooled
Annual energy consumption: 330 kWh per year
Dimensions (height, width, depth): 1840 x 860 x 730 mm
Energy Efficient
Large space in a distinctive style
Get the space you need with the right refrigerator for your kitchen. through the large area, This top-freezer refrigerator offers a large capacity unlike its counterparts.
Fresh food zone at 0 . temperature
The temperature in the fresh food zone is at 0 degrees which helps you to start cooking without waiting for too long to thaw which saves both time and food!
LED lighting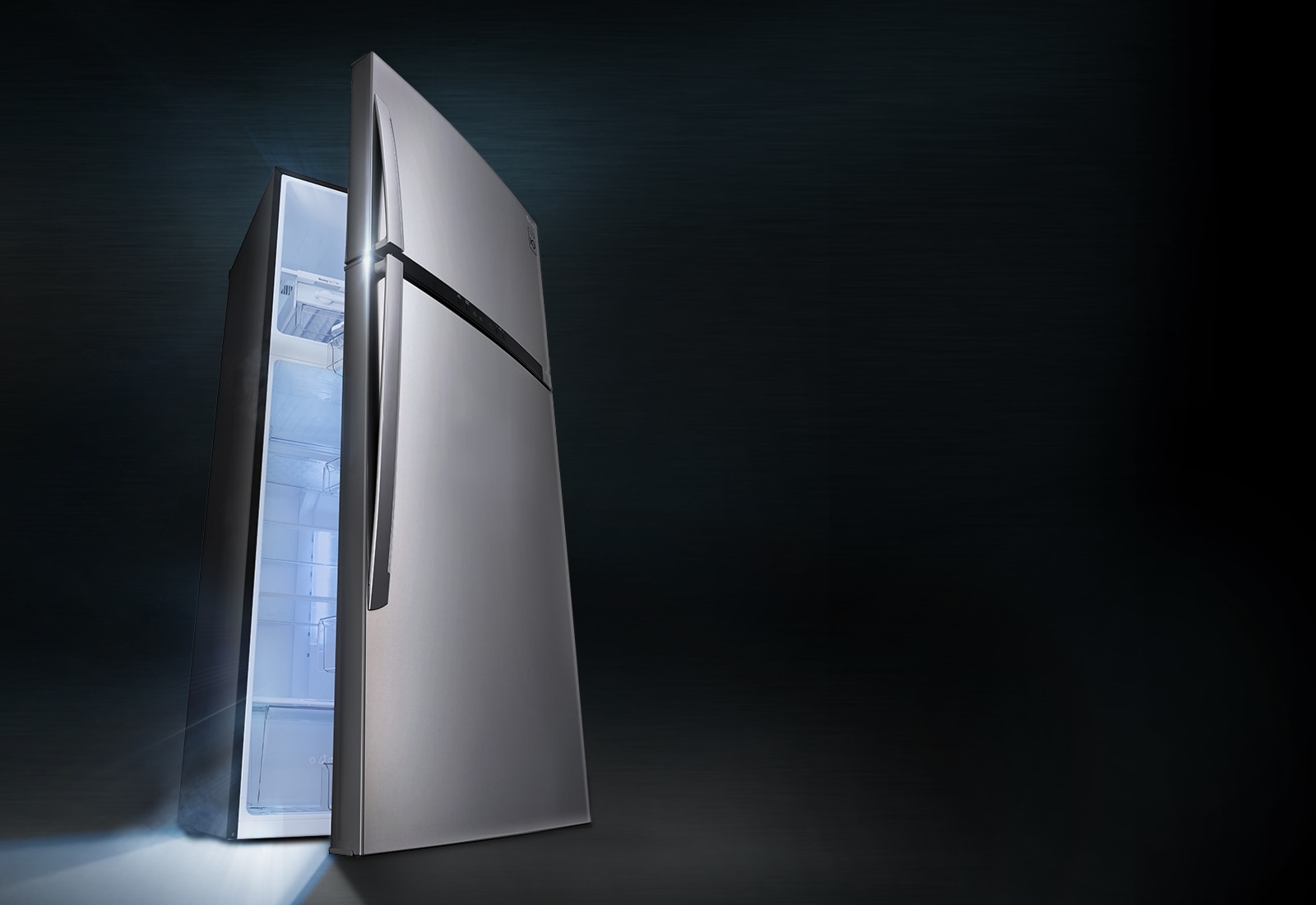 LED lighting is more energy efficient and has a longer life than conventional lamp lighting. It is located in multiple locations on the top of the freezer and the back of the refrigerator to improve lighting even with food inside.
movable ice tray
LG's new Top Mount Refrigerator features a removable and movable ice maker where you can easily take out and move the ice tray whenever necessary for a larger freezing space.
smart diagnosis
LG Smart Diagnosis is a quick and convenient technology for troubleshooting problems. Where you can simply call the local customer service line and put the smartphone on the device. The device connects to the computer which diagnoses within seconds and provides an immediate solution.