Key Features
Model No.: RT50K6340SL / LV
Net Capacity: 500 liters
Net Refrigerator Capacity: 375 liters
Freezer net capacity: 125 liters
Color: stainless steel
Energy Efficiency Class: A+
Twin Cooling System
No Frost
Indoor LED light: Top LED
Energy Efficient
Easy access
Annual energy consumption: 315 kWh per year
Dimensions (width x height x depth): 790 x 1785 x 770 mm
Moisture-Full Freshness all over the fridge
Twin Cooling technology alone can create a suitable environment for preserving fresh food in the refrigerator with a humidity of up to 70% compared to 30% in conventional refrigerators. Thus, it keeps foods fresh for longer without drying out.
Deliciously tasty, odor free frozen food
The dual cooling system cools the compartments separately to prevent unexpected odors from spreading from fridge to freezer. Therefore, frozen food retains much of its original flavour.
5 Conversion Modes on demand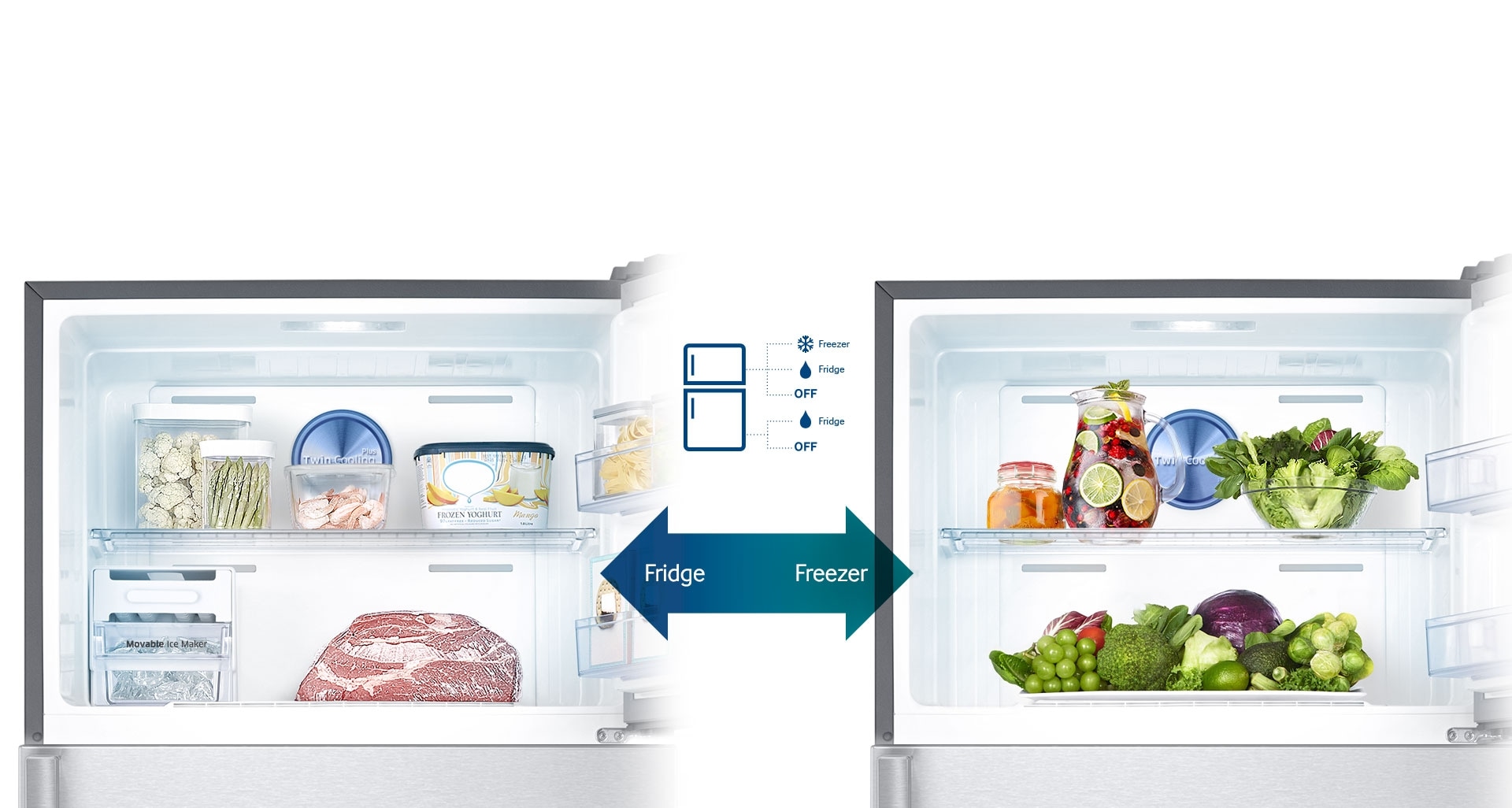 The refrigerator offers superior flexible storage. It also easily converts your freezer into a fridge to keep all the fresh food that you need to store for different seasons or for special occasions. Or you can also select off mode to save power, Depending on the specifications.
Creates ice and chills beverages
The refrigerator features a rapid delivery of condensed cold air for rapid freezing or cooling. At the touch of a button, Power Cool quickly cools food and drinks while Power Freeze freezes or fortifies frozen food and makes ice.
Runs longer, quieter and uses less energy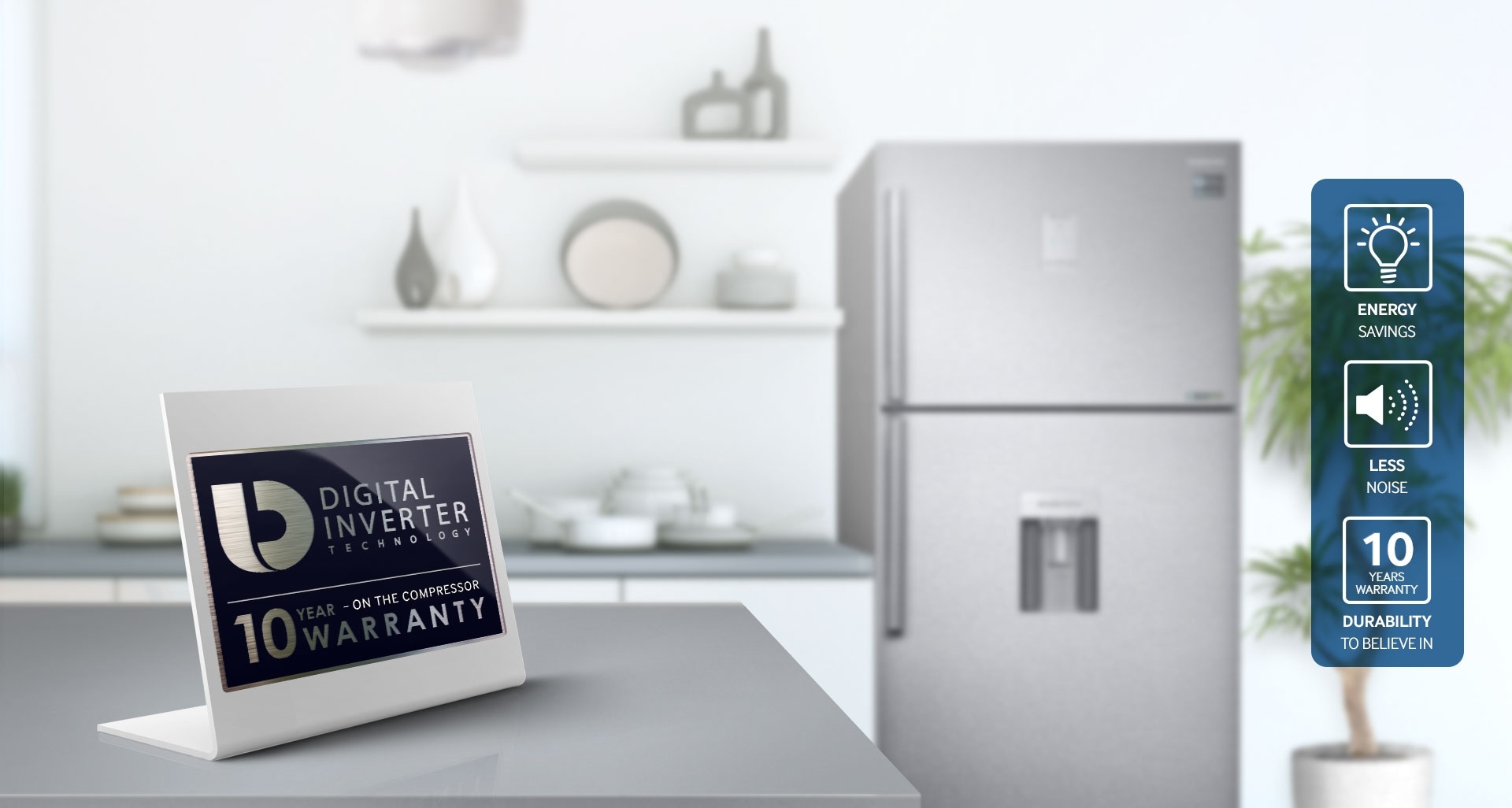 Digital Inverter technology automatically adjusts the compressor speed according to the need for cooling between 7 levels. It consumes less energy, It reduces noise and reduces wear and tear to deliver strong, long-lasting performance.