refrigerator
Samsung 821 Liter A++ – Silver
Samsung refrigerator bottom freezer
Key Features
Model Number: RF85A912ASL/LV
Triple Cooling System
digital display
No Frost
total capacity: 821 liters
Dimensions (H, W, D): 1825 x 912 x 898 mm
No. Doors: 4
Energy Class: A+
Color: Silver
Energy Efficient
Keep food fresh with flexibility
Keep various foods fresh in ideal conditions. FlexZone™ is a compartment that is independently controlled with five preset modes: freezing, light freezing, meat/fish, fruits/vegetables, and drinks. There is also Flex Crisper for meat or fish and Crisper+ for fruits and vegetables.
Very simple and elegant design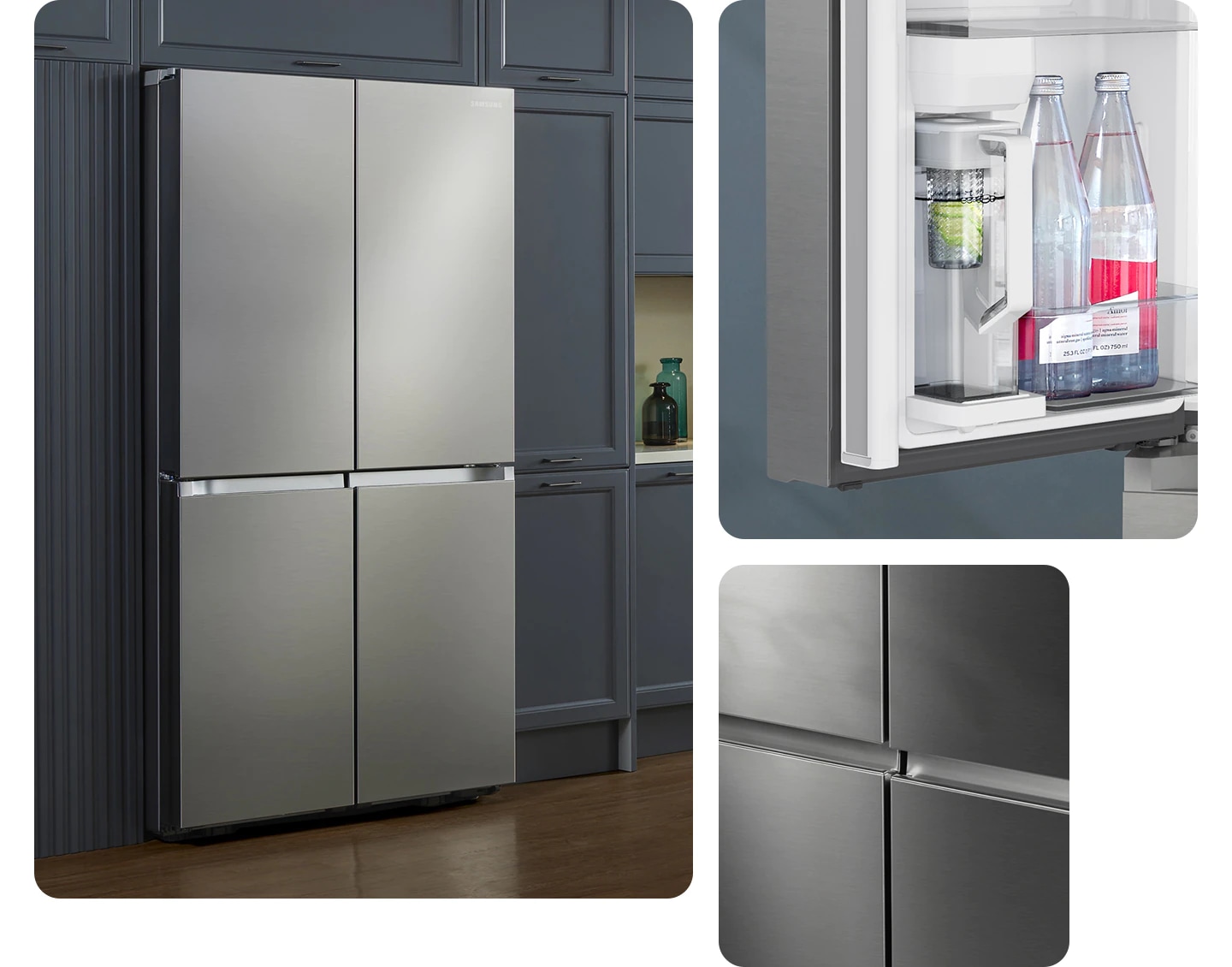 Improve the look of your kitchen with this neat and tidy looking refrigerator. It has a simple exterior, beautiful flat doors and no external water dispenser. They also have handles with an anti-bacterial coating to protect them from deterioration caused by microorganisms.
Always keep the air in your fridge fresh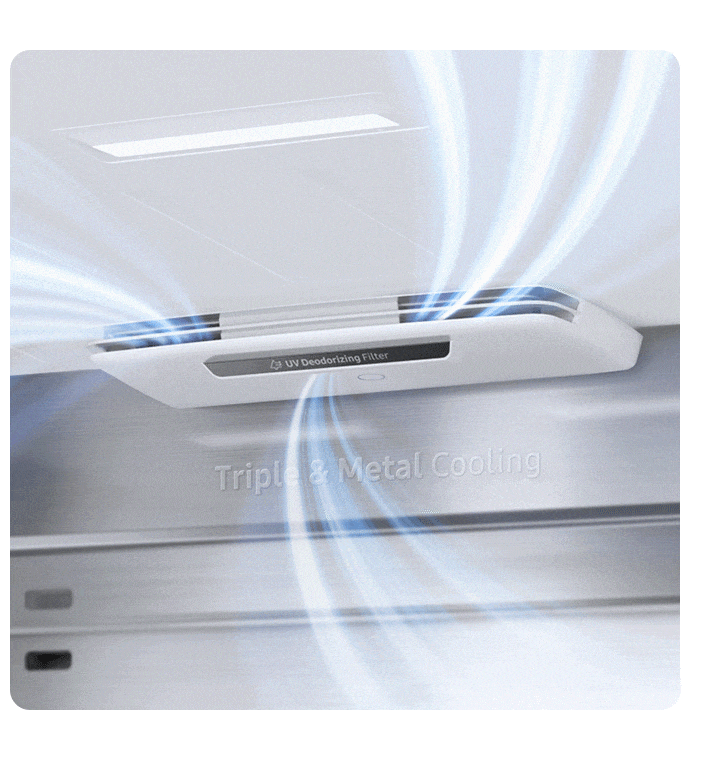 Keep the air in your refrigerator fresh day in and day out. The new internal odor eliminating filter eliminates odors caused by bacteria from the air inside the refrigerator. It also contains ultraviolet light that constantly cleans the filter surface, So you never need to replace it.
Store more food in an orderly fashion and find it easier
Keep more and more food tidy. The large capacity of 792 liters (28 cubic feet) means there's plenty of room in the fridge and freezer to hold groceries. It also allows you to easily organize everything, So you can find everything you need very quickly.
Perfectly preserves the freshness of the original foods
Triple Cooling System + Precision Cooling
keep foods fresher for longer, It retains its natural flavor and flavour. The triple cooling system controls the temperature and humidity independently in the 3 compartments, It also prevents the mixing of odors. Precision cooling limits any temperature fluctuations. To maintain food quality and texture.
Streamlined elegance and easy-to-access controls
Simple LCD + ADA compliant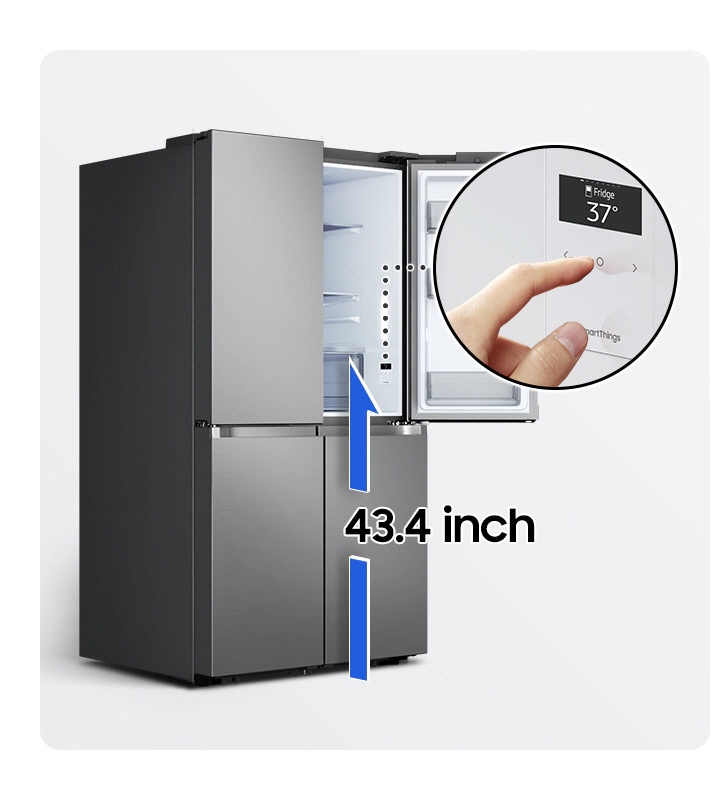 Enjoy the easy controls, elegantly. The simple LCD screen enhances the simplicity of the design, Inside, she hides. It also complies with Americans with Disabilities Act (ADA) standards because refrigerator controls are within easy reach, It can be used with only one hand.
How to measure