Samsung DeX Pad
The phone is now a touchpad
When using the DeX Pad, you can use your Galaxy S9 or S9+ as a touchpad to switch between apps in a rich desktop-like experience of the Galaxy Desktop on your connected external monitor.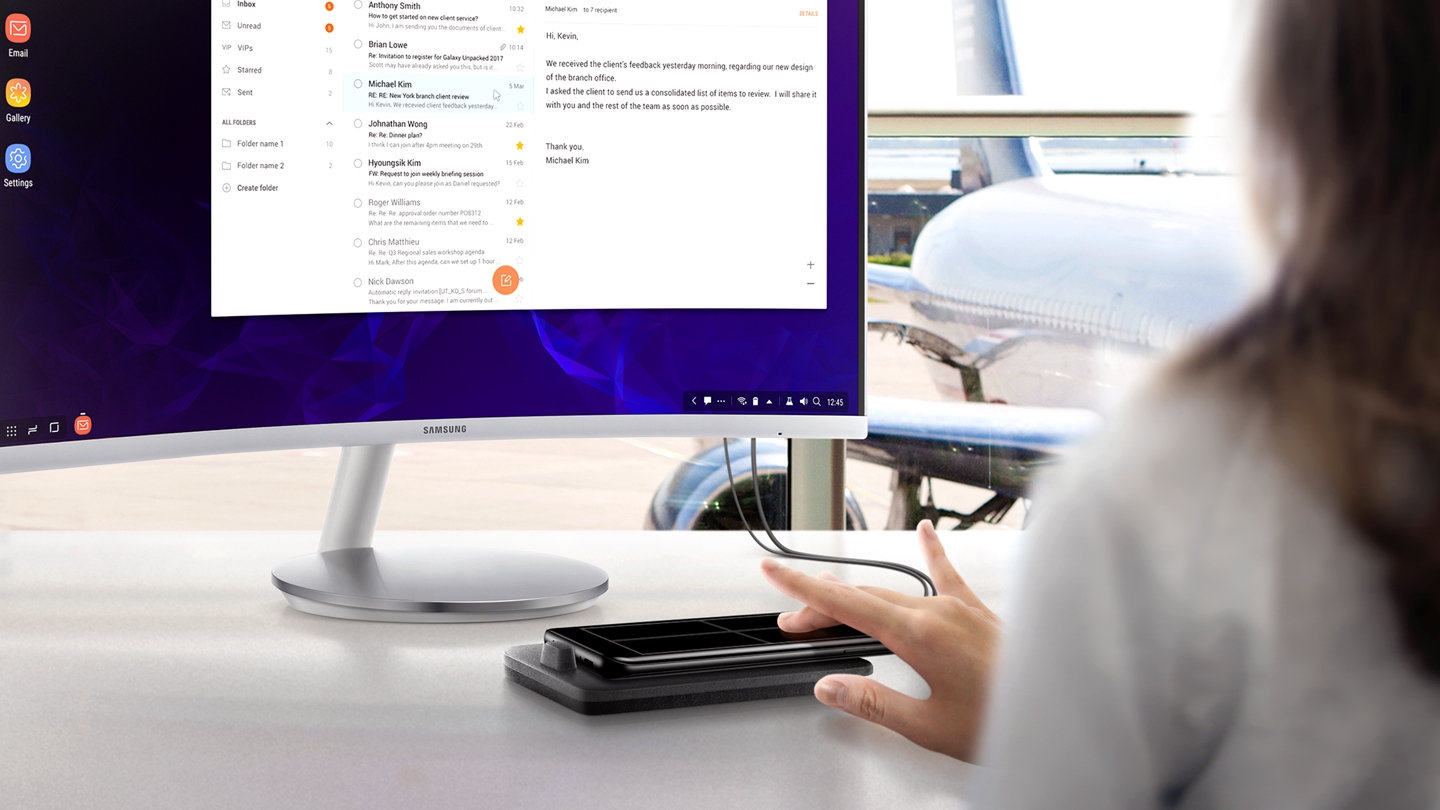 Access mobile productivity apps on your desktop
By placing your smartphone in the DeX Pad, Your phone will launch a private DeX mode on the connected external display and work productivity apps can be opened in several separate windows. View and share presentations, sales charts, and more on a large screen. Connect a mouse or keyboard to increase productivity or even use your phone's screen as a touchpad.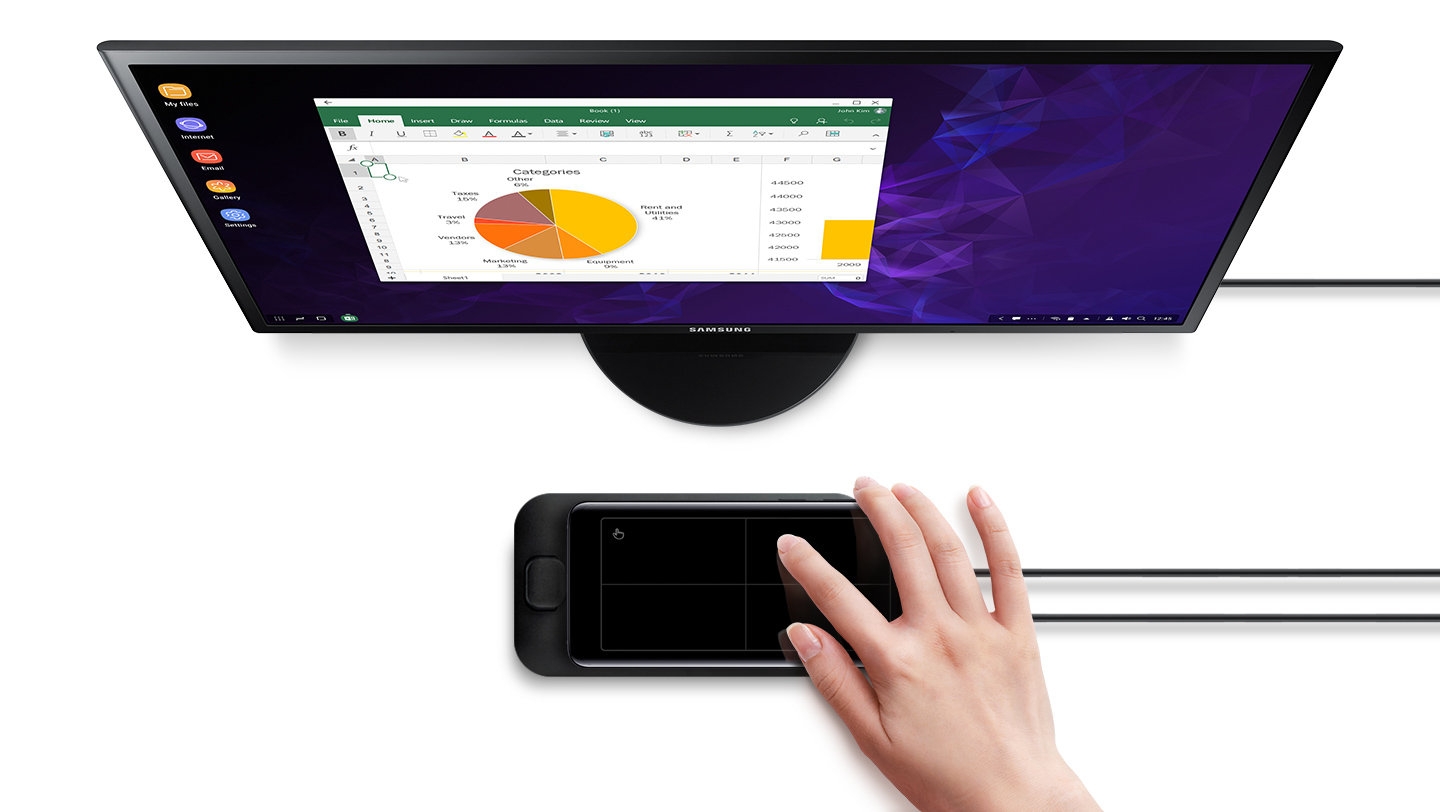 Continuity of work
Quickly charge your Samsung Galaxy S9 or S9+ while working from the DeX Pad, So you can really continue to be productive wherever work takes you. A Fast Charge wall charger, USB-C cable, and HDMI cable are included, and a built-in fan keeps your phone cool while in the Dex Pad.
Versatile connection
The Samsung DeX Station is equipped with two USB-A 2.0 inputs, one HDMI output and a USB-C charging port for connecting a variety of peripherals to work, Including keyboard and mouse for desktop productivity.
Access Windows Anywhere
Using Samsung DeX, Run Windows virtual desktops and applications with enterprise-ready VDI (Virtual Desktop Infrastructure) solutions – including existing ecosystems from Citrix, VMware and Amazon.