blotter
Samsung 8 kg B – Silver
Samsung dryer
Key Features
Model Number: DV80H4000CS/FH
Capacity: 8KG
Color: Silver
Display: LED
Energy Class: B
Energy consumption (annual): 353 kWh/year
drying time limiter
Filter Check Indicator
Dimensions (height, width, depth): 85 x 60 x 60 cm
Helpful filter cleaning reminder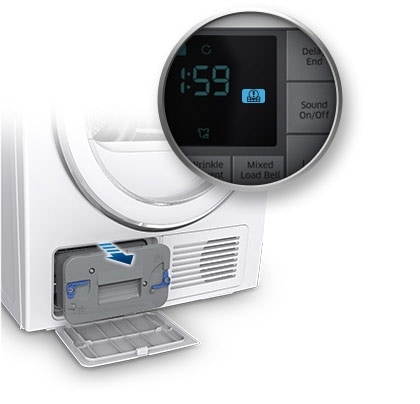 The condenser filter in a clothes dryer needs regular cleaning, So it is easy to forget. But the filter cleaning alarm provides a handy reminder when the time is right, So your dryer maintains optimum performance. Then it simply sets the counter to zero – but only after checking the sensor on the cap to make sure the capacitor has actually been cleaned.
Instant water level check
The new Samsung clothes dryer features a water tank indicator on the front to show how much condensed water has been extracted from your clothes. This simple gauge measures the level of water collected in the tank, So you can tell if it needs to be emptied quickly before starting another load – ensuring the dryer doesn't stop unexpectedly if the tank is full.
Troubleshoot easily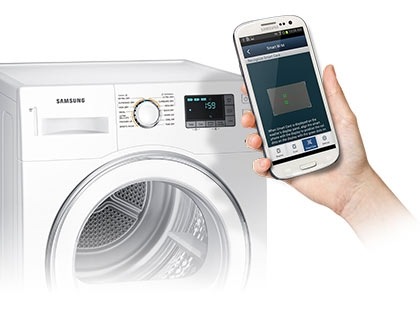 Samsung's new clothes dryer includes Smart Check, It is an automated error control system. It detects and diagnoses problems at an early stage and provides quick and easy troubleshooting solutions using a smartphone app. It even lets you control your device remotely and sends you notifications when your laundry is done! So it saves time.