Samsung Galaxy Z Flip 5 6.7″ 5G 8 RAM 512GB – Cream
Samsung Z Flip 5 6.7″ 5G 8 RAM 512GB Mobile Phone – Cream

Key Features
Brand Name: Samsung
Model Number: Galaxy Z Flip 5 (SM-F731BZEEMEA)
Type: foldable smartphone with flexible hinge
Screen size: 6.7 inch full screen, 3.4 inch flex screen
Folded screen resolution: 720*748 pixels
Full screen resolution: 2640*1080 FHD+
RAM: 8 ram
Internal storage: 512 GB
OS: Android
Processor: Snapdragon 8 Gen2 (Octa Core)
Front Camera: 12 MP
Rear Camera: Dual 10 + 12 MP
Water resistance coefficient: IPX5
Battery Capacity: 3700 mAh
Dimensions (folded): 85.1*71.9*15.1
Dimensions (full size): 165.1*71.9*6.9
Weight: 187 grams
Color: Cream
The all-new Samsung Galaxy Z Flip 5 comes with a modern version and an attractive design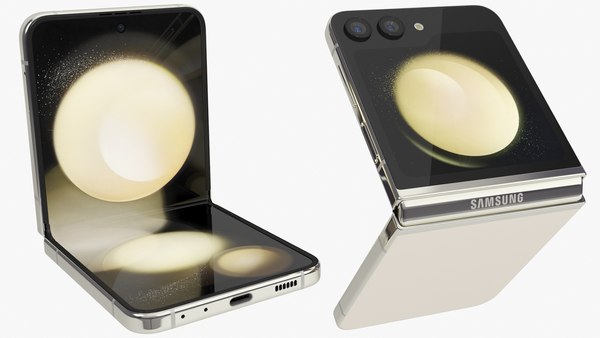 The design of the Galaxy Z Flip 5 mobile phone is the same in its attractive folded shape. Except that the joint this time is flexible, easier to hold, And a different feel in the hand.
The Samsung Z Flip 5 screen comes with a resolution of 720 x 748 pixels. As for the full screen resolution, it is FHD+.
The Samsung Galaxy Z Flip 5 has a dual camera, but with a different design, with the same resolution as the previous generation.
Samsung Z Flip 5 battery comes with a capacity of 3700 mAh, It is the same capacity as the Galaxy Z Flip 4 mobile phone. However, its efficiency is higher and its operating hours are greater.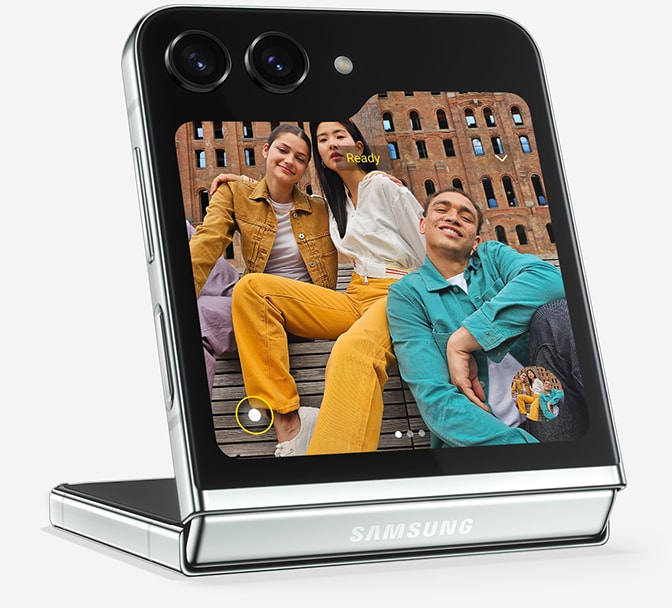 The Flex Mode feature is strongly present in this version. The user can enjoy watching his programs on any screen that suits him.
Samsung Galaxy Z Flip5 is now available, Order it now.