SONY High Power Audio System with DVD
Sony home theater
Key Features
Model Number: MHC-M40D
Boost the quality of your music
Streaming high quality music
Calling all karaoke lovers
Built-in DVD player for movie lovers
The guitar and karaoke input allows you to sing and play
Control DJ effects via the Fiestable app
Built-in DVD player with HDMI output
Link systems with Wireless Party Chain via Bluetooth
Unleash the pop star in you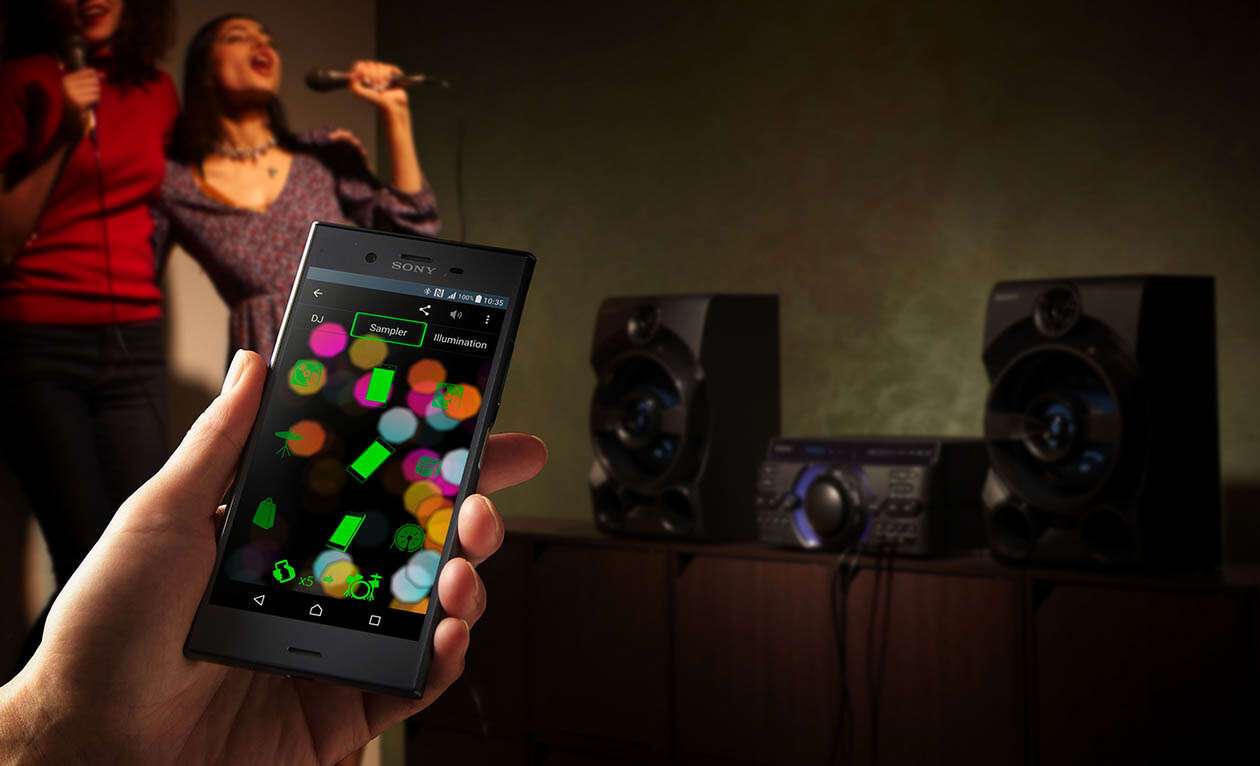 Let everyone enjoy the entertainment, With two mic inputs, you and your guests can compete head-to-head singing to your favorite tunes. Add a rock 'n' roll layer by connecting a guitar instead to one of the two inputs and using the system as a guitar amplifier. Enjoy three modes: Clean for clear sound, Overdrive for distorted guitar sound and Bass for bass guitar.
Built-in DVD player for movie lovers
Easily watch movies with a built-in DVD player and enjoy audio that brings your favorite scenes to life. Connecting your TV is very simple, All you need is an HDMI cable.