LG Washing Machine 7KG 10 Programs 1200 RPM A+++ – White
LG Washer
Key Features
Model Number: FH2J3QDNP0
direct drive motor inverter
Washing Capacity: 7 kg
Rotational Speed : 1200 RPM
LED display
Energy Efficiency Class: A+++
Dimensions (W x D x H): 600 x 550 x 850 mm
Color: white
Stylish design and comfortable touch user interface
Touch control matches the sleek and elegant design to provide a touch of sophistication in the home. Each model in the lineup features a corner-mounted touch control panel for maximum clarity.
Inverter Direct Drive Technology for Powerful Washing and Less Noise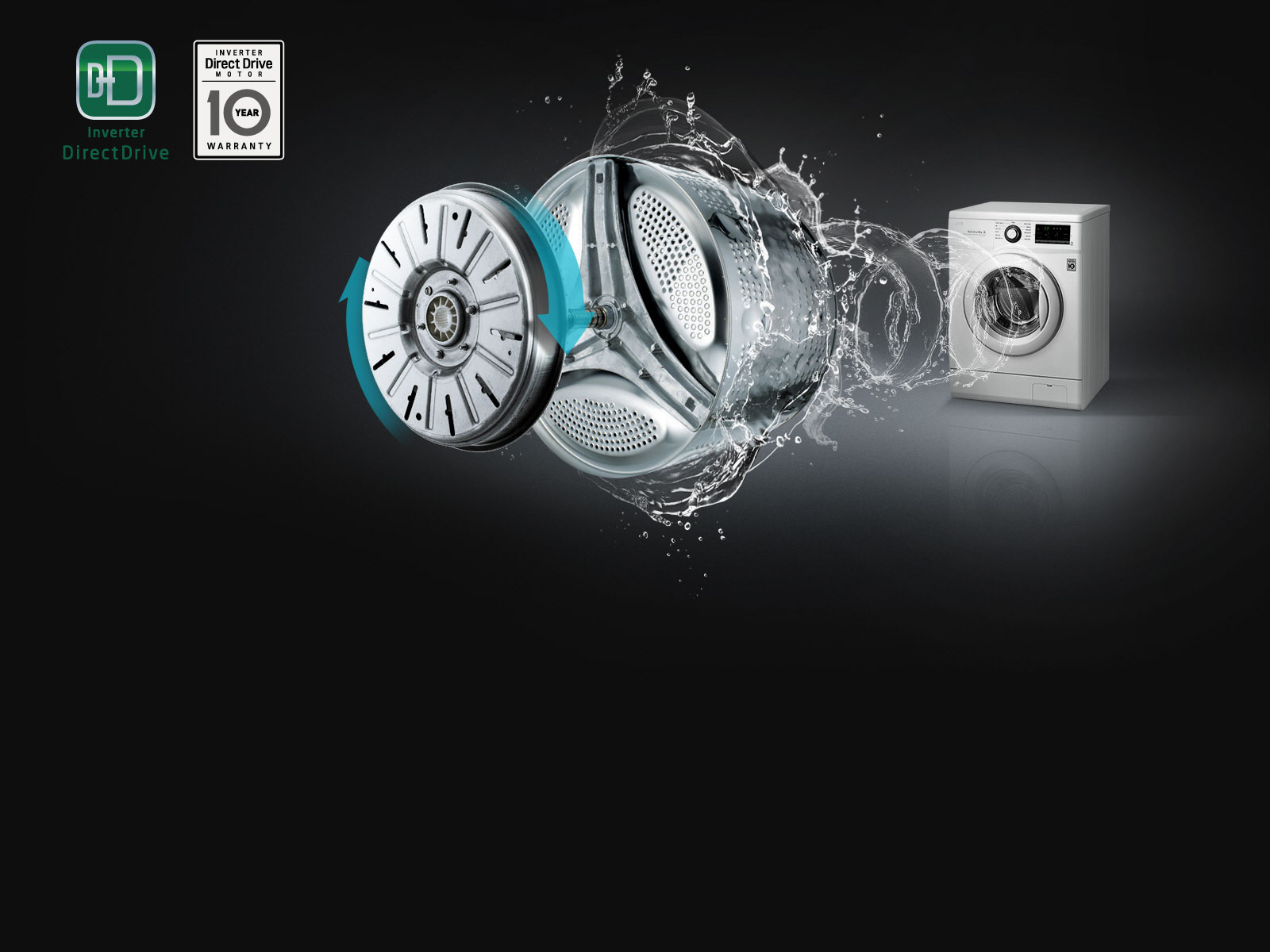 With LG's Inverter Direct Drive technology, The motor is attached directly to the sump without the use of a belt or pulley. As a result, Less energy wasted in simple mechanical parts, which reduces electricity consumption, enhances washing performance and durability, and reduces noise and vibration.
Perfect washing of fabrics with 6 Motion Direct Drive
6-Motion Direct Drive technology provides optimal powertrains for every type of fabric. So it provides powerful washing performance while minimizing damage.